You're at the starting line of your career. Choose a firm that will go the distance with you.
At James Moore & Co., we consider our people to be our strongest asset—because knowledgeable and satisfied team members lead to excellent service for our clients.
So we're committed to your professional development. From the time we get to know you until you earn your degree (and beyond), you'll find the tools and opportunities you need to increase your knowledge and skills.
Read more to see what we have to offer, and hit the ground running on your career.
The right guidance is critical as you progress in your career, so we're with you every step of the way. We'll give you the tools you need to expand your knowledge, get your CPA license and stay on top of industry news and trends.
CPA Exam Bonus and Reimbursement
CPA Exam Bonus
Get a one-time bonus when you successfully pass your CPA exam. (We'll also reimburse you for exam expenses!)
PTO for CPA Exam
You need time to prepare for and take the exam—so we provide paid time off to accommodate you.
Choose Your Path
Not sure of your specialty? Try both tax and audit, and choose your career path as you grow.
Partner/Manager
Accessibility
Partner/Manager
Accessibility
Titles aren't barriers to communication. Our leadership is ready to provide guidance and be a shoulder to lean on.
Leadership
Summit
Our annual event encourages, empowers and educates participants by connecting them with today's firm leaders.
Networking and Development
Networking and Development
We provide opportunities to build relationships, hone communication skills and earn the licenses and/or certifications you need.
The right job is about more than work, salary and benefits. It's about being in a place where you feel encouraged, inspired and accepted. Read more about life at our firm, and see if our company's culture is a good fit for you.
Grow Your Career with James Moore
Whether you're in the midst of your studies or about to graduate, we have a program for you.
A James Moore tax internship is more than a semester job with a paycheck. It offers you the opportunity to:
Start applying your accounting knowledge
Build your network
Gain hands-on experience
Explore career opportunities
You'll explore what it's like to work in tax and get invaluable, real-world experience—making you more marketable when you graduate.
Our internships are offered during tax season and require a commitment of at least 20 hours per week from January to mid-April (worked around your class schedule). If you're 12-18 months from graduation, we'd like to talk to you!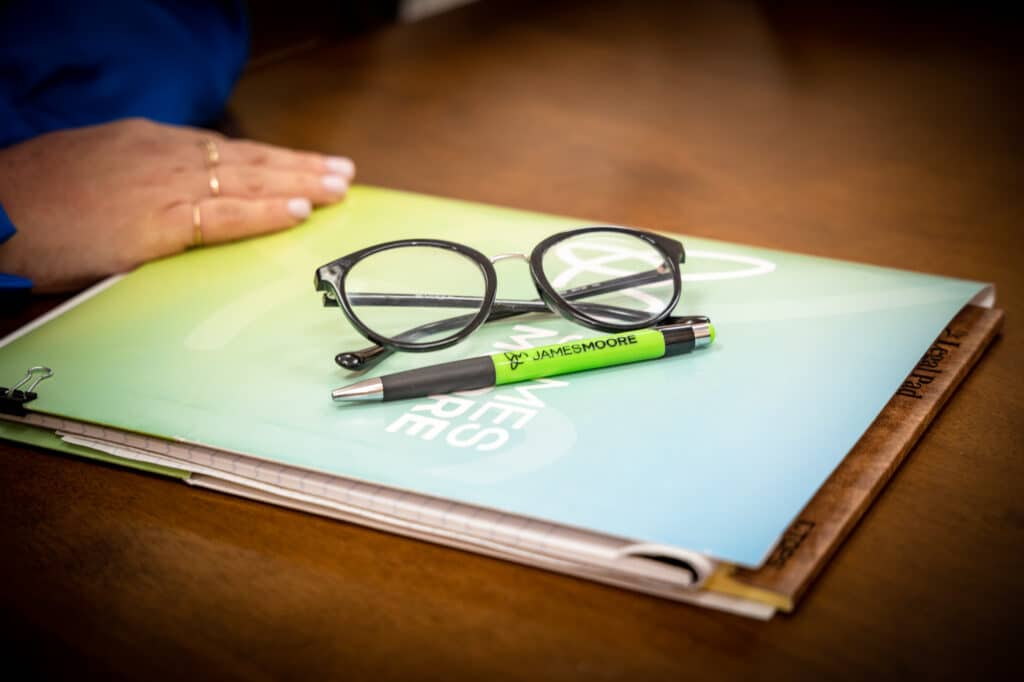 James Moore's Leadership Program gives you the opportunity to network with real-world professionals, get a head start over other job candidates and explore your future with a great company... ours!
This is our annual one-day event where you can explore your interest in accounting while learning about our firm's culture and career opportunities. You'll meet clients, connect with partners and network with James Moore's professionals and other top candidates in your major.
Most importantly, you'll learn about life at James Moore, the CPA exam, accounting software, and a typical first year as an accountant. Sign up today and take the first step in your accounting career!
Our staff accountants fill a key role within the firm by contributing to many aspects of our tax and auditing segments. You'll work in an environment that rewards bright, self-starting, energetic, focused individuals with ever-increasing responsibility and challenges.
Start your career with our six-month rotational program that allows you to:
Explore your interest in tax and/or audit services
Discover your accounting strengths and career ambitions
Learn a variety of skills and diversify your accounting knowledge
This exposure provides you with valuable experience and helps you make an informed decision on your future career path. So no need to choose now. Find out more today about our staff accountant openings!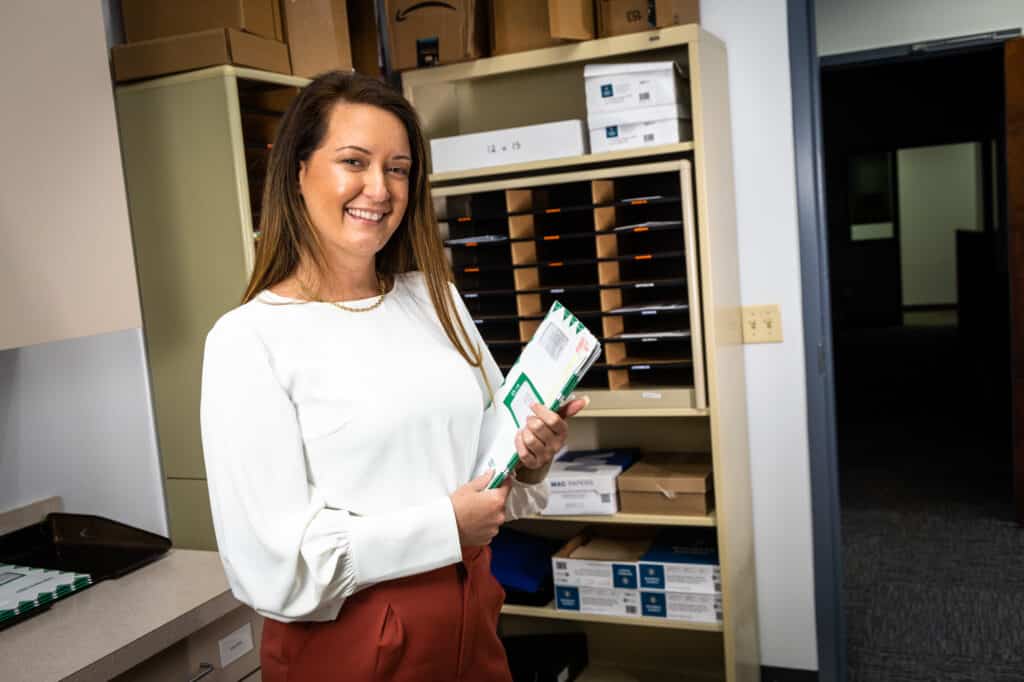 Do you need to work while pursuing your education? Are you seeking a job that will work around your tests and deadlines and is invested in your success in school?
JumpStart is a path for those wanting or needing to work while earning their degree. With flexible scheduling options and Career Advisor and Mentor programs at your disposal, you can start your public accounting career while still in school — and do so with more financial stability than traditional seasonal internships can provide.
It's a great way to hit the ground running so you can… well, jump start your new career!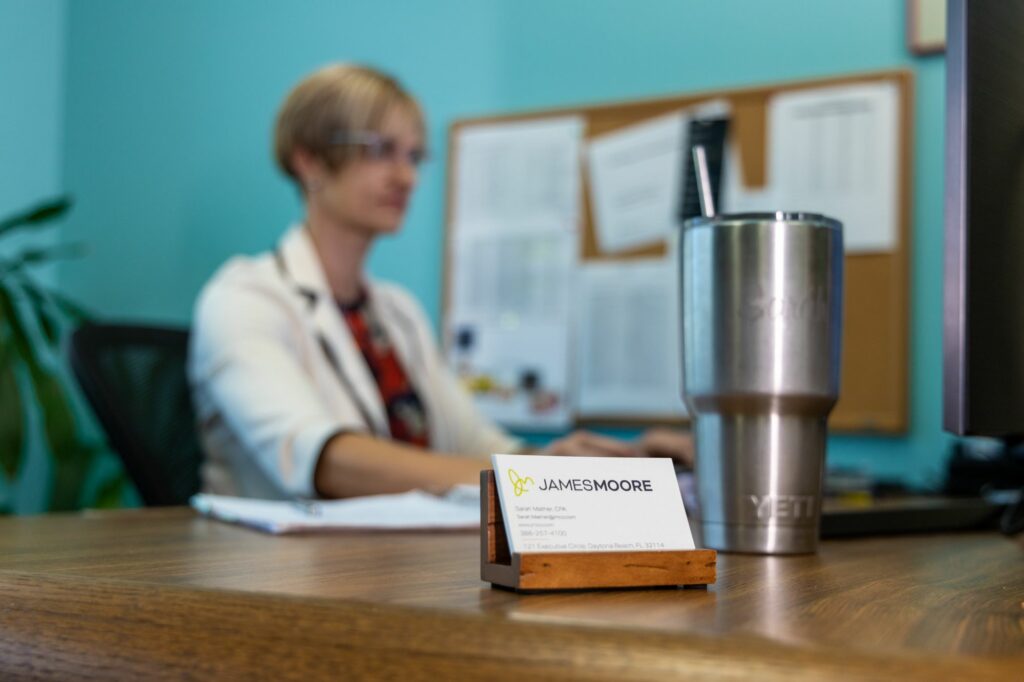 Interested in joining our growing team of professionals?
Learn more about our open positions.