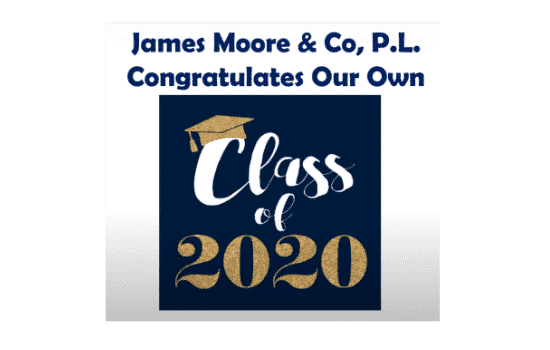 Congratulations, James Moore Graduates!
Be it elementary school or med school, your graduation is a big life moment. For many this year, however, that moment as we know it was taken from them by the COVID-19 pandemic. And while it's resulted in some unique ways to celebrate (crossing a literal finish line, or perhaps a jet ski graduation!), we know how tough this has been for students across the country as they adjust their expectations.
So we'd like to congratulate these graduates who have made the grade and achieved their goals! Check out our video to see our employees, our children, our siblings and more as they celebrate this important milestone in their lives.
Congratulations, Class of 2020! We share in your joy and are immensely proud of you—because you're all part of our James Moore family.
Other Posts You Might Like